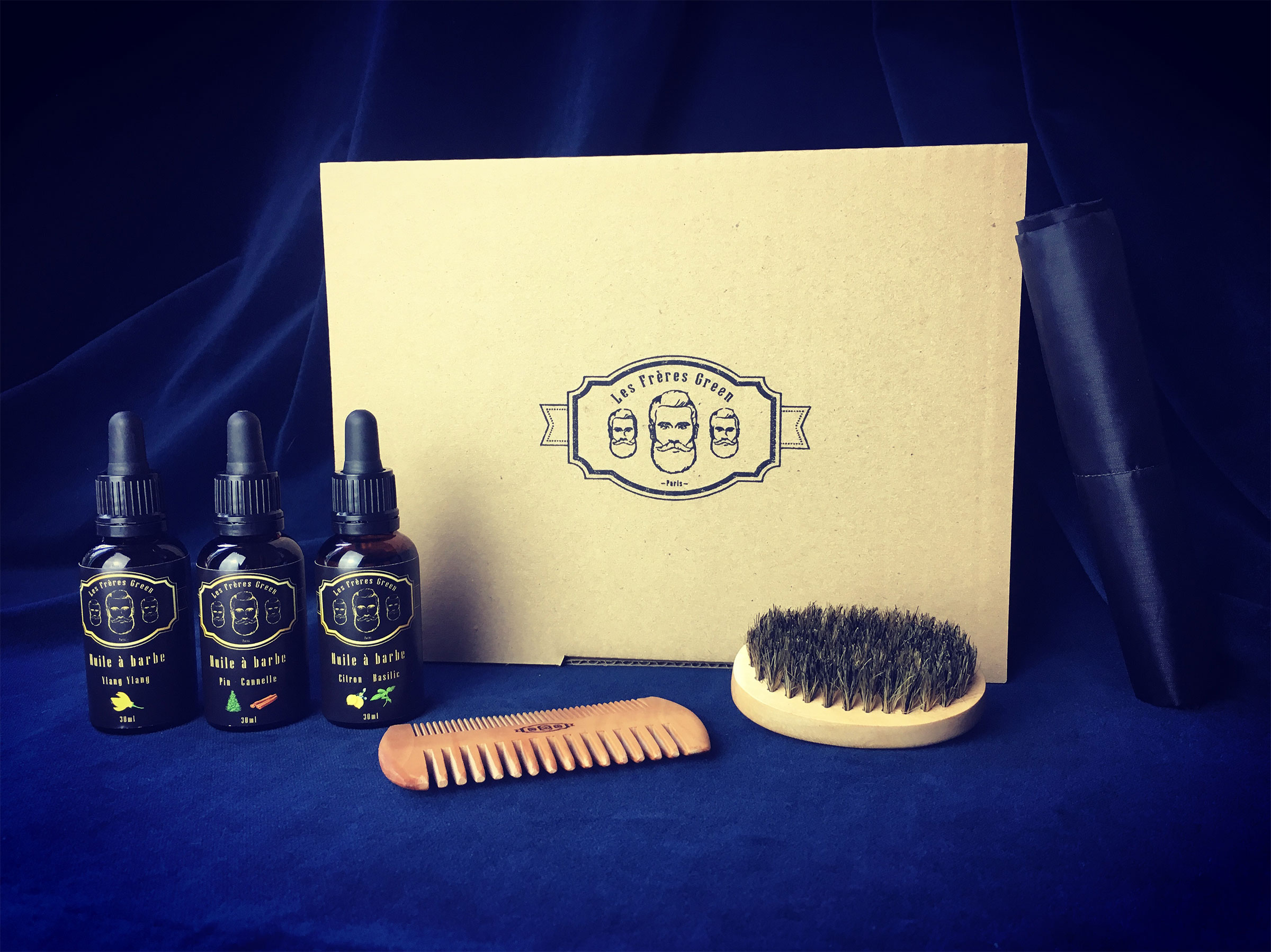 The ideal gift set for the beard of your man, your friend, your brother and even your grandfather.
This gift set is composed of a beard comb engraved with our logo with fine and long teeth, a beard brush, an apron to stop putting hairs everywhere and to finish in beauty, three beard oils.
A gift set that will make all men and all beards happy.
Who is this men's gift box for?
Are you a man or a woman who wants to please your man's beard, your brother's or your father's beard?
The gift box is ideal to please your man. Composed of all the accessories a man needs, this gift box is a perfect gift for Father's Day, Valentine's Day, a birthday or simply to please him.
If your man's beard is not yet equipped with the care accessories, this is the Green Brothers beard gift set that you need.