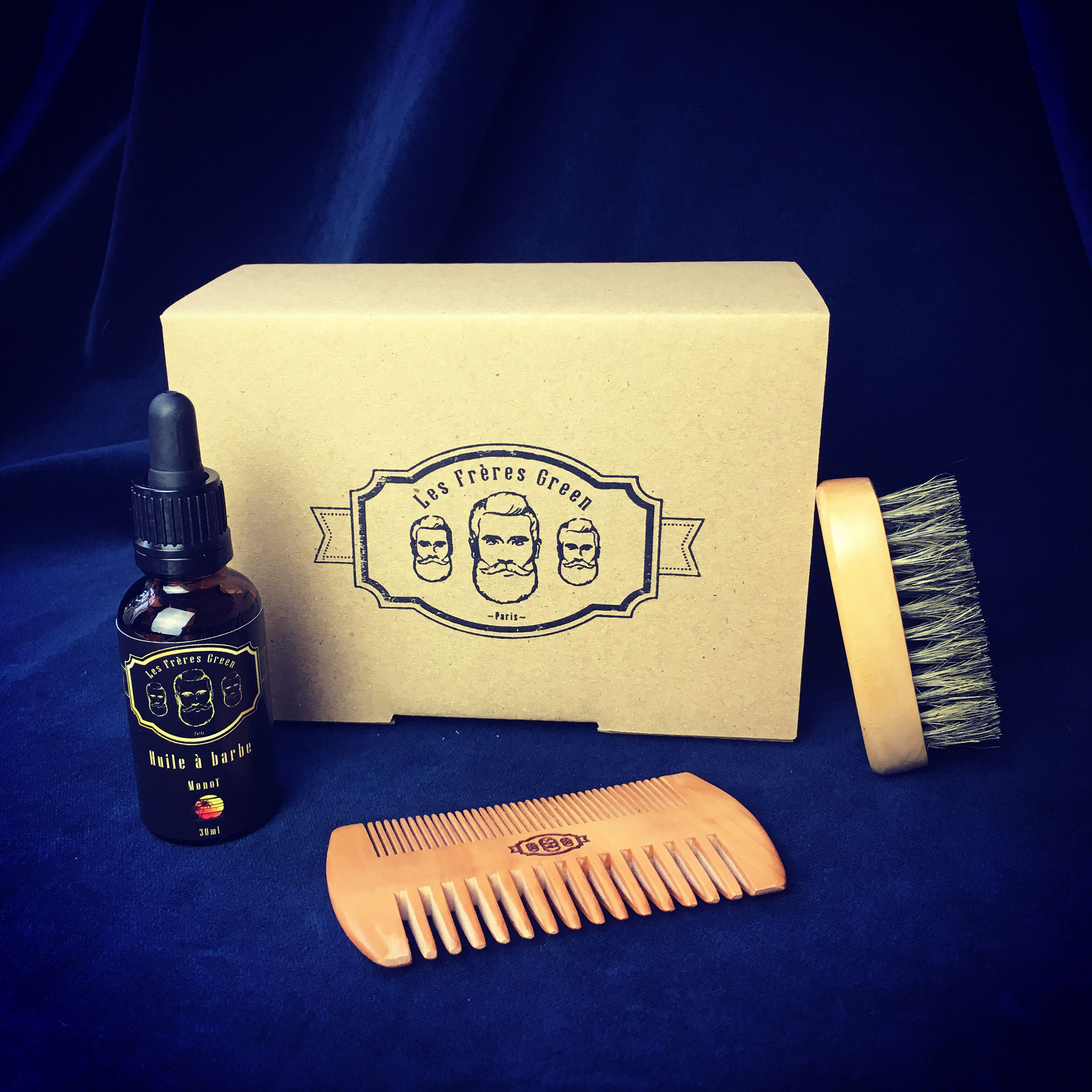 Gift box : The essentials
You don't need a special occasion to please him, but if you want him to be grateful to you for life, this is the ideal gift for a man.
This men's gift set is ideal for all beards and moustaches, it is composed of a beard comb engraved with our logo with fine and long teeth, a beard brush of our most appreciated beard oil, impossible that he doesn't like.
Offering the gift set "The essential for a man" is to make sure to see the joy on his face and a silky and fragrant beard hair every day.
Who is this men's gift box for?
This men's gift set is the top selling and most appreciated gift set for men by our customers.
The gift box is composed of all the accessories that a man needs, it is composed of a beard comb, a beard brush and organic monoi beard oil, the most appreciated by the Green Brothers.
If you are looking for a gift for your man and if you want to be sure to please him, give him a gift that he will remember and use every day.